Web Design
NH Residential Energy Performance Association
I created a Drupal website for this non-profit organization, which is focused on providing a service to its membership as well as educating the consumers about what services can and should be provided in creating greater energy efficiency in residential homes. The site has membersip listings and an approval process for new members as well as information on training sessions.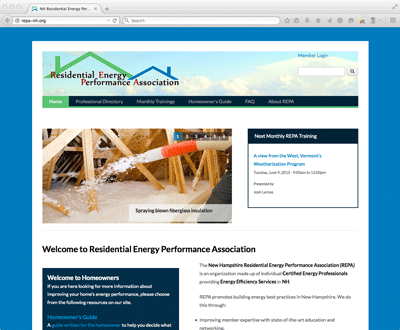 NH Sustainable Energy Association
I redesigned the NHSEA site as a Drupal site in 2012.
It now includes administration friendly content management, including membership payments, legislative updates and analysis of legislation in the NH House and Senate.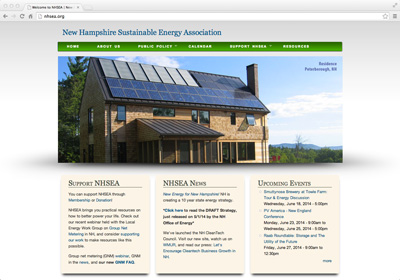 Joe Public Films
This is a WordPress site I developed for this independent filmmaker based in Portsmouth, NH. It includes tools for purchasing his various films and provides information about his previous and upcoming projects.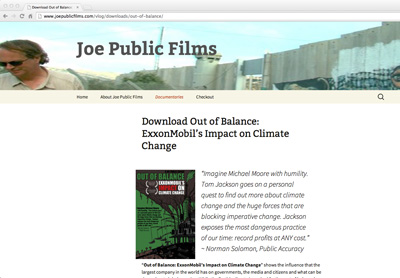 Concord Communications Associates, Inc.
I created a custom CMS for this small business based in Concord, NH but serving all the New England states and New York. More recently I upgraded it to a Drupal site to allow for simpler updating and database driven information for site visitors.